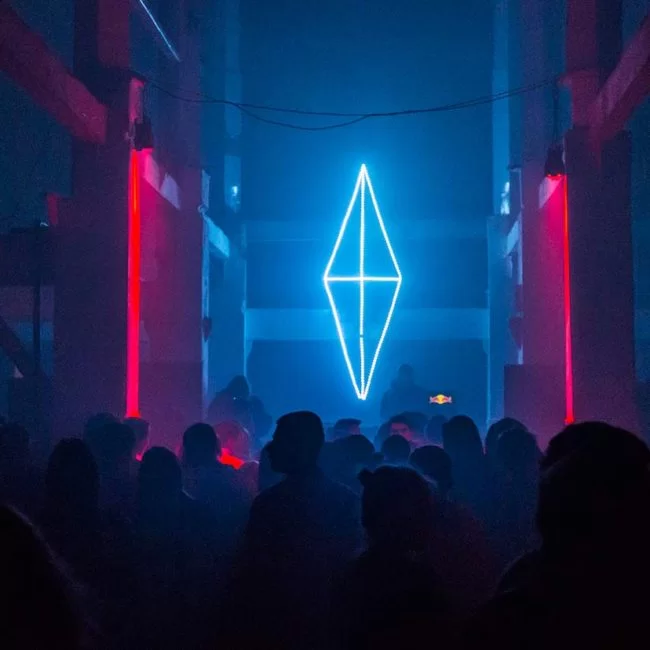 Top 25 Travel Influencers in India You Must Follow in 2023
Shivya Nath – Unveiling the True Spirit of Exploration
Shivya Nath, the author of the best seller "The Shooting Star," bid farewell to her corporate life to embark on a journey outside her comfort zone. Believing in slow and solo travel, she seeks profound local experiences worldwide. Her genuine, offbeat, and highly informative stories are a must-follow.
Ajay Sood – Unraveling India's Essence Through Photography
Ajay Sood, the award-winning Outlook Magazine Photographer of the Year, stands tall in the travel space. His Instagram feed, Travelure, offers a virtual tour of India's true essence and rich culture.
Nivedith Gajapathy – Redefining Travel Blogging with Macro Travelling
Nivedith Gajapathy, renowned for his works in travel magazines, pioneers in macro travelling, where experiences outweigh mere destinations. His expertise lies in culinary tourism, along with a tech enthusiast's perspective.
Archana Singh – Traveling for Environmental Awareness and Women Empowerment
Archana Singh, a multifaceted influencer, excels as a travel journalist, brand manager, and public speaker. Her blog, Travel See Write, showcases adventurous tales with a purpose, focusing on environmental consciousness and women's empowerment.
Seema Gurnani – Your Insider Guide to Food and Travel
Seema Gurnani, a trailblazer in food-blogging, shares her vegetarian food adventures worldwide. Her unique insights and travel suggestions make her a sought-after influencer.
Siddhartha Joshi – Love, Curiosity, and Captivating Tales
Siddhartha Joshi's passion for studying people transformed into a top-rated blog, Sid-The Wanderer. His stories unfold with love, curiosity, and captivating narratives.
Neelima Vallangi – Championing Sustainable Tourism and Solo Travel
Neelima Vallangi advocates sustainable tourism and empowers female travelers through her work. Follow her for ideas, tips, and awe-inspiring solo travel experiences.
Footloose Dev – Wanderlust-Inducing Tips and Money Blogging Insights
Devesh discovered his wanderlust while backpacking across the Himalayas. Apart from offering travel tips, he guides aspiring bloggers on how to monetize their passion.
Abhinav Singh – Authentic Encounters from Around the World
Abhinav Singh's Instagram profile is a delightful chicken soup for incurable wanderlust. His authentic pictures capture the beauty of the amazing locals he encounters on his journeys.
Anuradha Goyal – Traveling While Juggling a Busy Profession
Anuradha Goyal's blog, IndiTales, showcases the possibility of traveling alongside a busy profession. Her tales encourage adventurers to follow their hearts without excuses.
Sandeepa and Chetan – Unveiling the Charm of Aboriginal Cultures
This travel couple offers captivating stories that transport you to exotic North-eastern towns, exploring the rich tapestry of aboriginal cultures.
Swati and Sam – Wander, Explore, and Fall in Love
Follow Swati and Sam's love-filled journey to 16 international destinations and several offbeat Indian cities for some serious couple goals.
Indrani Ghose – Unraveling Mysteries Through Stunning Photography
Indrani Ghose's Instagram profile exudes beauty and mystery. Her travel inspiration and photography hacks are a must-follow for aspiring adventurers.
Karthik Murali – Where Travel, Tech, and Lifestyle Meet
Karthik Murali's "An Asian Traveller" blog adds a tech twist to traveling. For travel enthusiasts fascinated by tech and lifestyle, this blog is a treasure trove.
Archana and Vidur – Embarking on Memorable Road Trips
This biker couple shares their in-depth knowledge of the best roads in India for bike trips. Join them on their road trips and explore the country on two wheels.
Amrita and Agni – Adventuring Together for a Lifetime
Amrita and Agni believe in pushing the boundaries of their relationship through travel adventures. Their blog, Tale of 2 Backpackers, offers non-touristy travel insights.
Prachi and Himadri Garg – Embracing the Beauty of Serendipity
These sisters embark on impromptu trips, cherishing the beauty of serendipity. CNN has featured their journey, inspiring others to explore fearlessly.
Niranjan Das – Unveiling the Untold Side of Travel
Niranjan Das captures the raw and unfiltered aspects of travel, revealing the true essence of the places he visits.
Mridula Dwivedi – From Hobby to Acclaimed Travel Tales
Mridula Dwivedi's blog, Travel Tales from India, quickly gained fame, encouraging her to share more inspiring travel stories.
Revati and Charles Victor – Wildlife Tourism with Day Jobs
Revati and Charles Victor indulge in wildlife tourism while maintaining their day jobs. Their blog covers various aspects of culture, lifestyle, and experiences.
Mariellen Ward – A Canadian's Fascination with India
Mariellen Ward, a Canadian travel influencer, shares her unique perspective on exploring India to the fullest, captured in her book "Songs of India."
Dheeraj Sharma – The Magical Charms of the Himalayas
Dheeraj Sharma's Instagram and "Devil On Wheels" blog unveil the allure of the Himalayas. His works ignite wanderlust and empower adventurers to create their journeys.
Shubham Mansingka – Authentic and Uncompromising Travel Adventures
Shubham Mansingka's travel stories bring to life the kaleidoscopic valleys of Manali and the flamboyant beaches of Goa. His adventures are authentic and uncompromising.
Arun Bhat – Embracing Adventure with an Open Mind
Arun Bhat's traveler's stories are far from ordinary. His photos speak volumes, inspiring budding photographers and adventurers alike.
Ami Bhat – A Travel Bug with a Digital Marketing Career
Ami Bhat's 15 years of digital marketing experience hasn't stopped her from exploring the world. Follow her for tips on balancing a full-time career with travel adventures.
With these top 25 travel influencers in India, your wanderlust will find a wealth of inspiration and meaningful travel experiences. Follow them and embark on a journey of discovery and adventure like never before.